Rock Island's downtown organization has its first work plan and budget in place for revitalization. 
During Monday's council meeting, the council voted 6-1 to approve the half-million-dollar budget. Third Ward Alderman Judith Higgins Gilbert made the lone no vote. 
Last year, City Council approved a downtown special service area. An SSA is an area within a municipality or county in which special governmental services are provided. The cost of SSAs would be paid from revenues collected from taxes levied or taxes imposed on properties within the area.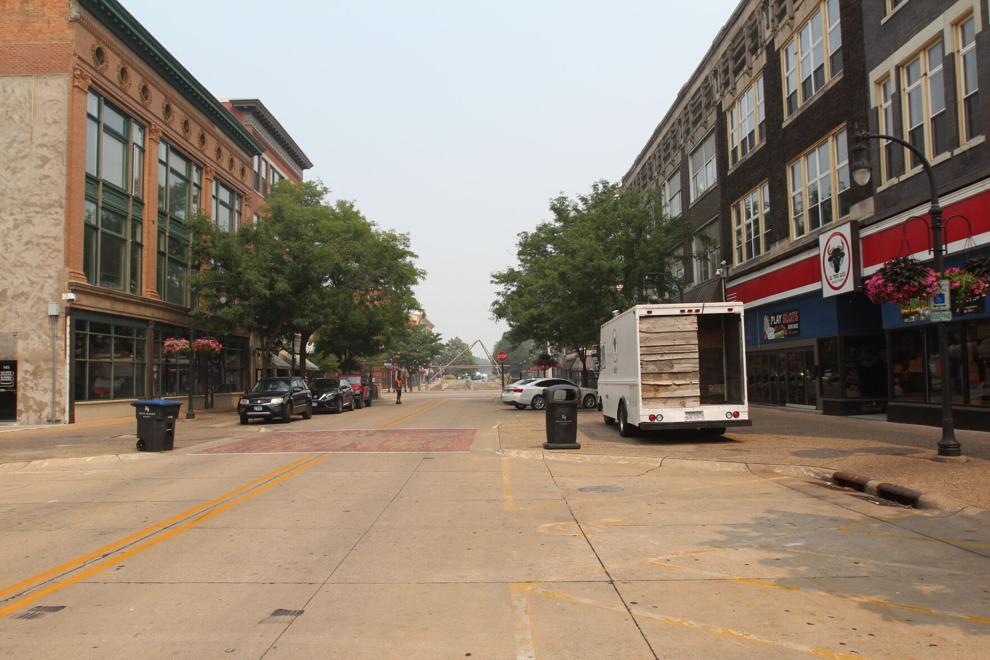 Property owners will pay a 1.15% tax on their assessed value. The tax would produce $310,613. 
Downtown Rock Island Director Jack Cullen presented the work plan on behalf of the 13-member downtown alliance board, saying it's a starting vision. The budget is split into three pillars: business and economic growth, infrastructure and livability, and advocacy and promotions. 
"Our mission from the get-go here is for the Rock Island Downtown Alliance to deliver services and programs for the city," Cullen said. "We need to rip the Band-Aid off and start performing services and programs to get initiatives off the ground and see how those services and activities perform." 
Infrastructure and livability 
A bulk of the budget will go toward infrastructure and livability. It includes enhancing downtown safety, breaking ground on downtown projects, launching new programs and hiring an operations manager.
To enhance safety, the work plan and budget include working with the Rock Island Police Department in offering overtime for officers to patrol downtown. The budget sets aside $30,000 for safety services provided by officers, totaling 500 hours of patrol services provided. 
During conversations, Cullen said, Police Chief Richard Landi was comfortable with that number and offering the option for overtime to officers rather than making a directive to work it. 
As someone who works downtown, 7th Ward Alderman Bill Healy said that they don't need as many officers down there right now since not a lot of people are coming downtown. Healy owns the Stern Center and Bridges Catering. 
But the interest for the board lies in the physical day-to-day presence of having officers downtown whether on bike or foot, Cullen said. 
The work plan also creates an operations manager and community navigator position. The community navigator position would help enhance downtown safety and the operations manager would help oversee the day-to-day operations of landscaping, maintenance and other needs for keeping downtown running and enhancing the overall look. The operations manager would receive $62,610.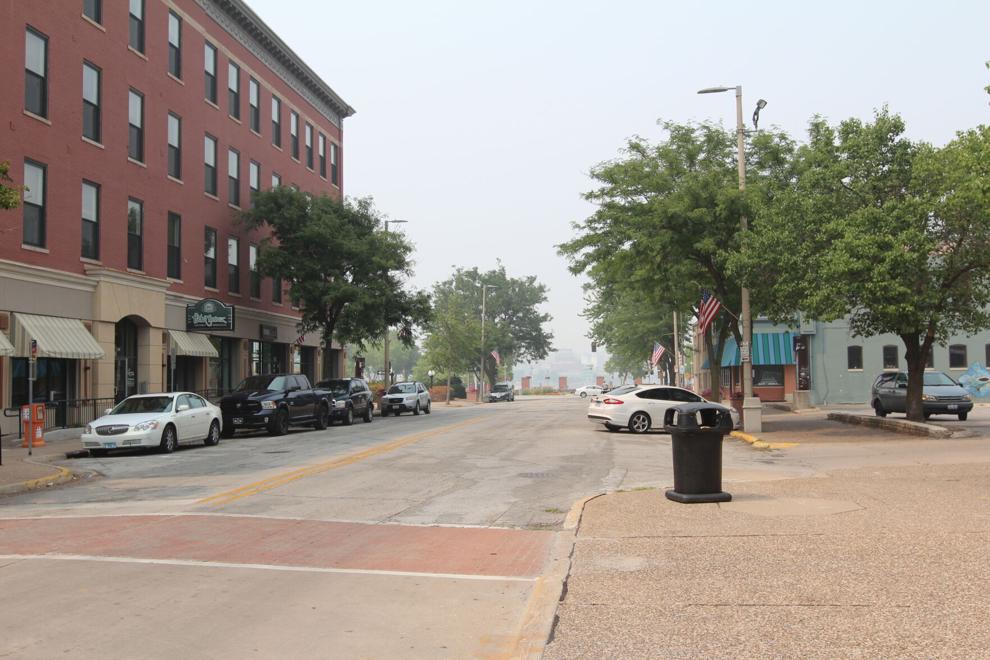 The community navigator would receive $17,500 and focus on outreach to people who might be experiencing quality-of-life issues and connecting those with the right resources around the community. It would also include helping to enhance downtown safety and providing communication for what might need fixing or who might need help. 
It also includes $100,000 for a cleaning ambassador program. Cleaning ambassadors would focus on making sure the downtown is receiving regular maintenance such as sweeping debris, picking up litter, and removing graffiti. They also would provide beautification help such as how can the overall look be improved. 
Though it has yet to be established, Cullen said they are looking at establishing a potential agreement with the city to help provide maintenance services downtown and expect to present it to the council, outlining more of the specifics at a future date. 
The operations manager would oversee the cleaning ambassadors, and community navigator, doing business checks and communicating regularly with public works, parks and recreation and the police department. 
The board also plans on working with the city's community and economic development and public works departments to address deteriorating buildings, obsolete signs, problem dumpsters and other nuisances. 
Business and economic growth 
The board is looking to launch its own capital improvement grant program for $45,000. Further discussion is still needed to identify what specific programs and areas the board would want to invest in, but it could include improvements to streetscape, businesses and properties.
Technical assistance to developers, entrepreneurs and small businesses seeking downtown space or improvement would be able to seek help through the board and the board also is looking to collaborate with the city, Development Association of Rock Island (DARI), Quad Cities Chamber of Commerce and other entities to assist with downtown business development.
The goal is to assist with at least 10 new or expanding business projects in downtown.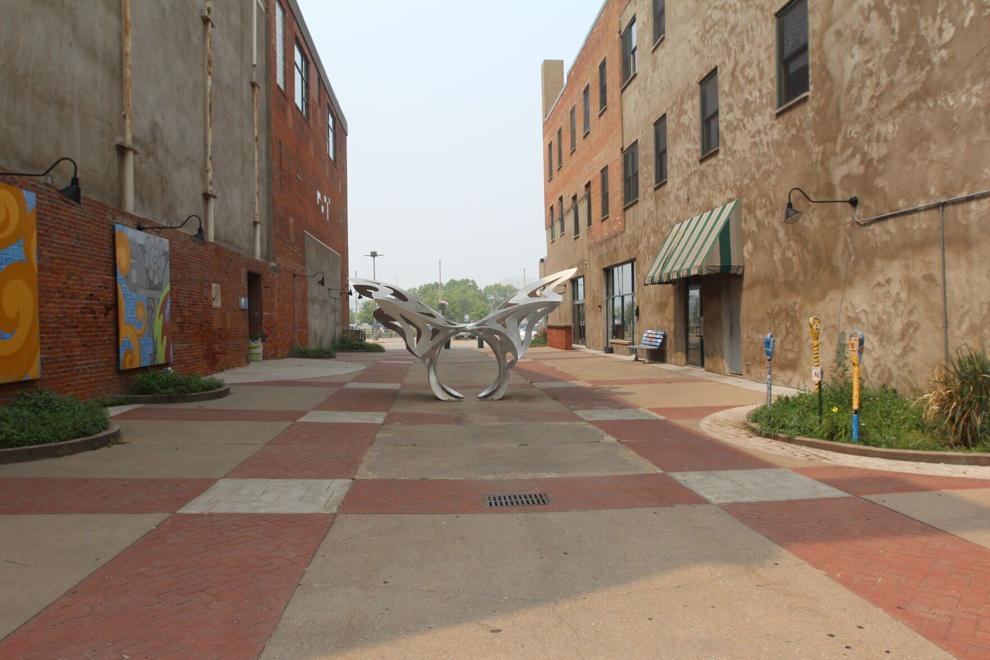 The plan also includes bolstering business retention, expansion and attraction in downtown and enhancing streetscape and marketing efforts such as advocating for outdoor dining structures in the final scope of the city's $7 million rebuild downtown project. 
The $7 million revitalization project includes the reconstruction of the 2nd Avenue pedestrian mall, a downtown dog park and improvements to the overall appearance. The city, in partnership with the downtown alliance, presented the major plan to the council in April and has been working with design and engineering firms.
The $7 million project is being funded with a $3 million grant from Rebuild Illinois, $2.5 million in American Rescue Plan Act funds, and $1.5 million in tax increment financing district funds. 
Advocacy and promotions 
With this being a new start-up organization, one of the biggest things is promoting what help and services they provide and advocating for the overall improvement and investment into downtown. 
Of that, $25,000 is planned to go towards marketing and promotions, $12,000 for office rent, and $3,000 for professional development. 
A key area the board plans to focus on is promotions and stakeholder communications by leveraging the downtown alliance platforms to promote downtown as a safe and fun place to live, work, shop and eat. It also includes leveraging partnerships with Visit Quad Cities, Alternating Currents and the chamber. 
Gilbert asked whether a unique or signature event for downtown Rock Island is in the works and hopes it is something the board strives for. 
In the budget, there is no major funding dedicated to large-scale events but the board is looking to program smaller neighborhood events and is looking into what other events they could get off the ground. Cullen said they hope to strive for a signature event once construction in the downtown is completed. 
As downtown revitalization progresses, the budget is fluid and could change in future years depending on where money might need to be rearranged.