Smoke from Canadian wildfires is causing poor air quality in eastern Iowa and western Illinois, prompting alerts and recommendations to limit outdoor activities.
In the Quad-Cities, buildings on the opposite riverfronts were shrouded in a smoky haze Tuesday morning. Visibility was cut to between 1 and 2 miles, according to the Quad-Cities National Weather Service.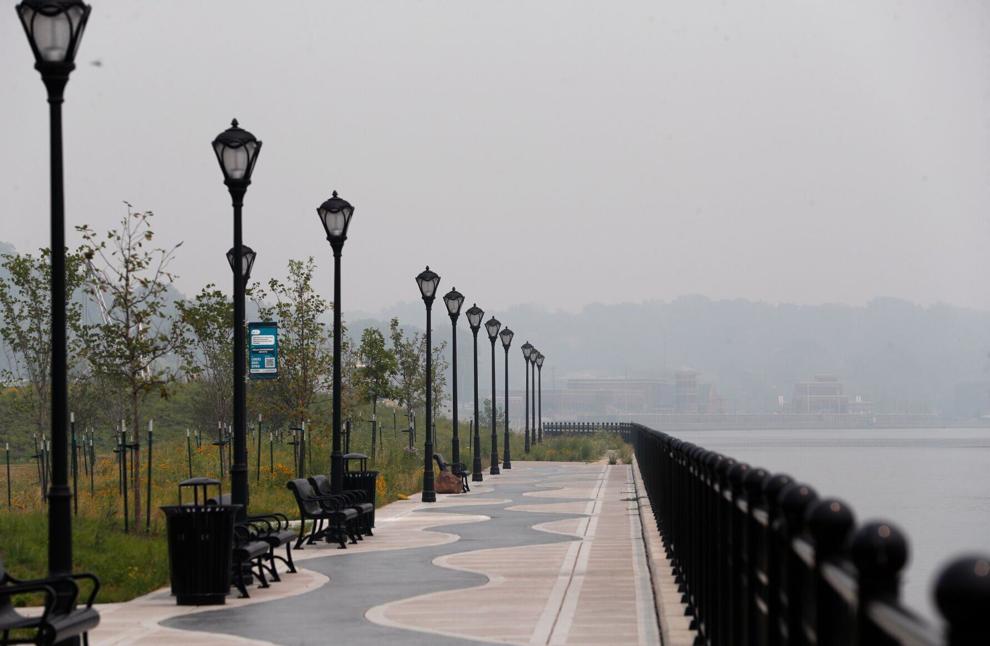 The Air Quality Index rated air quality "unhealthy" Tuesday in the region, and the National Weather Service issued an air quality alert until midnight Thursday morning.
It recommended people, especially those with heart or lung diseases, older adults, children and teens, take extra precautions, including limiting time being active outdoors and avoiding strenuous outdoor activities.
Air quality forecasts and reports can be monitored at airnow.gov.
The smoke in the Quad-Cities is originating from wildfires concentrated in Ontario, National Weather Service meteorologist Tim Gross said.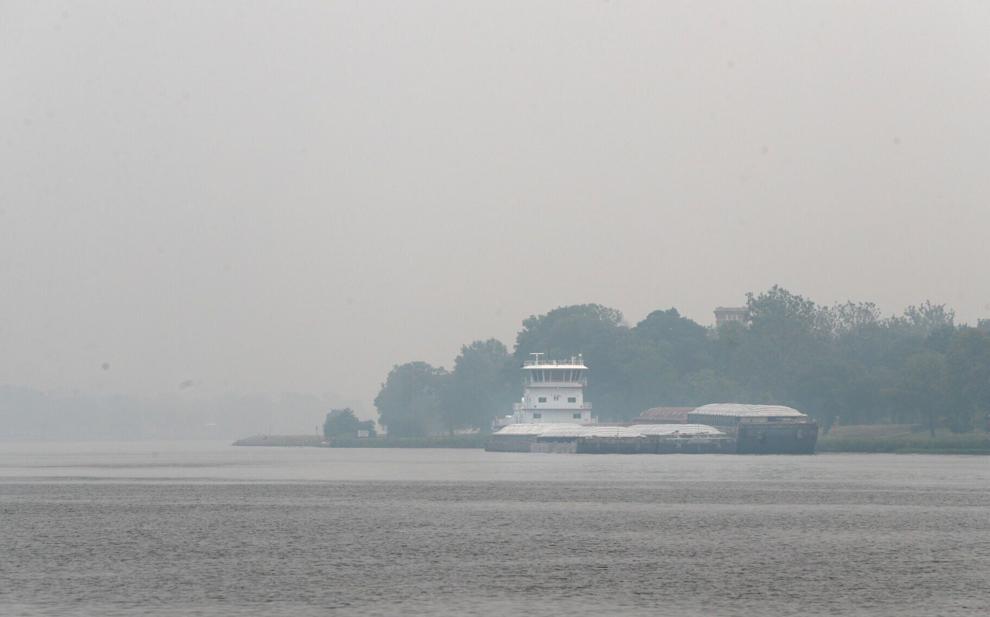 It's unusual to see visibility restrictions because of wildfires in the region, Gross said. It's more unusual to see hazy skies from wildfires this early in the year, he said; the Canadian wildfire season usually peaks in July or August.
The Iowa Department of Natural Resources and the Illinois Environmental Protection Agency issued the alert, and the National Weather Service amplified it, prompted by "the unique widespread nature of this episode."
Looking ahead to this summer, Gross said there's a good chance the region could see hazier skies and more instances of poor air quality conditions in the next few months.