Vera French is expanding into Bettendorf this fall with a new clinic that could serve up to 100 people a day.
The mental health care organization plans to open a second full-service outpatient mental health clinic. The new location will be on the first three floors of 852 Middle Road, the former TBK Bank building in Duck Creek Plaza. United Way Quad Cities has its offices on the fourth floor.
The hunt for a new location started in early 2021, and the 26,000-square-foot space in Bettendorf was found to be the best option from a program and fiscal perspective. CEO Dr. Richard Whitaker said staff looked at where their clients lived and decided there was an opening for coverage in the east end of Davenport and west end of Bettendorf.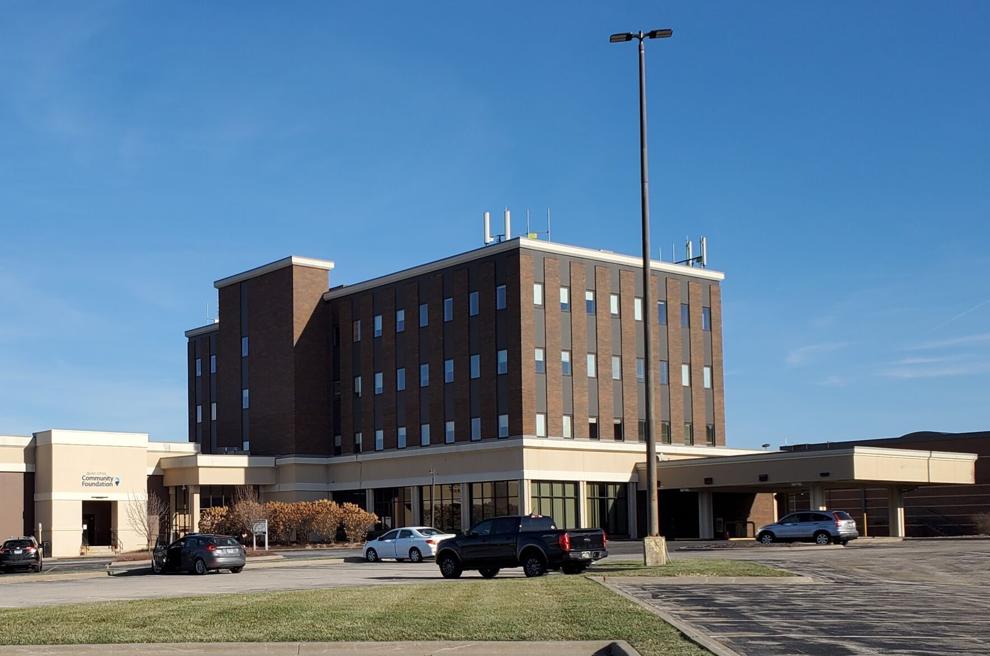 Ample parking, easy access to bus routes and room for future growth were big must-have items on the list.
"The tower at Duck Creek really fit the bill in so many ways," he said.
In the new location, counseling services will be on the first floor. Vera French has seen an 18% increase in people seeking counseling services in the past year alone, Whitaker said. That number has been slowly rising over time, and to help fight it, Vera French started a same-day access program about five years ago.
Instead of having to make an appointment and wait for a provider to be available, patients can come in and get help that same day. It's made a difference in the community, but it's also created a higher demand for Vera French's services.
"That just increases the volume because people know they can get in right away," Whitaker said.
The Middle Road expansion will add about 15-20 jobs in the region, with 12-15 of those jobs specifically being for licensed providers of mental health services. Recently, Vera French added a second multisystemic therapy team, saying there was, "more need than we can serve with just one team."
Those team members will have offices on the second floor of the new building. Whitaker said their job was done primarily outside of the office in homes, schools and in the community. Members of that team help at-risk youth and their families.
"We're called in to work with the juvenile court services and child protection workers that want us to go help these youth," he said.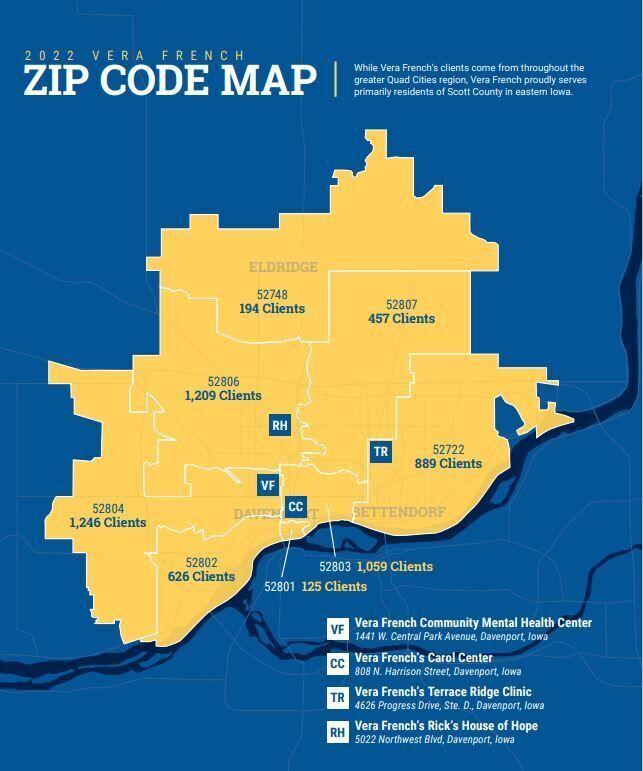 Since the program started five years ago, Vera French has served more than 170 youth and families through the program.
Vera French will keep its existing locations, including the one at 1441 Central Park Ave., in Davenport. Whitaker said administrative duties took over a large portion of the building there, but those will be moving to the third floor of the Duck Creek tower.
"We just recognize that we were scrambling to try and do office shares and cram more people into the same office when it comes to admin services," he said. "We had many of our staff doing part-time in the office, part-time remote, which wasn't really working all that well."
Once the move is complete, Vera French plans to add new programs, like group therapy and substance abuse, into the space formerly occupied by admins at the Central Park location.
"We have been holding off on expanding some services because we just didn't have the space," he said.
The timeline for the new building is fairly fluid, but Whitaker is hopeful employees can move in by the end of September.
"I think Vera French has done a great job at really promoting outreach services that don't just want for people to come in. We go out and try to find out where the needs are, and go to the people," he said. "We just have to meet the need. We're the community mental health center. There is no other option."