Iowa gas stations will receive more than $2.5 million to upgrade their pumps to support higher-blend biofuels as part of a federal program.
U.S. Agriculture Secretary Tom Vilsack, a Democratic former governor of Iowa, announced Monday the first $50 million awarded to 59 projects across the country as part of a U.S. Department of Agriculture incentive program to increase the availability of domestic biofuels and provide consumers with more renewable fuel options at the pump.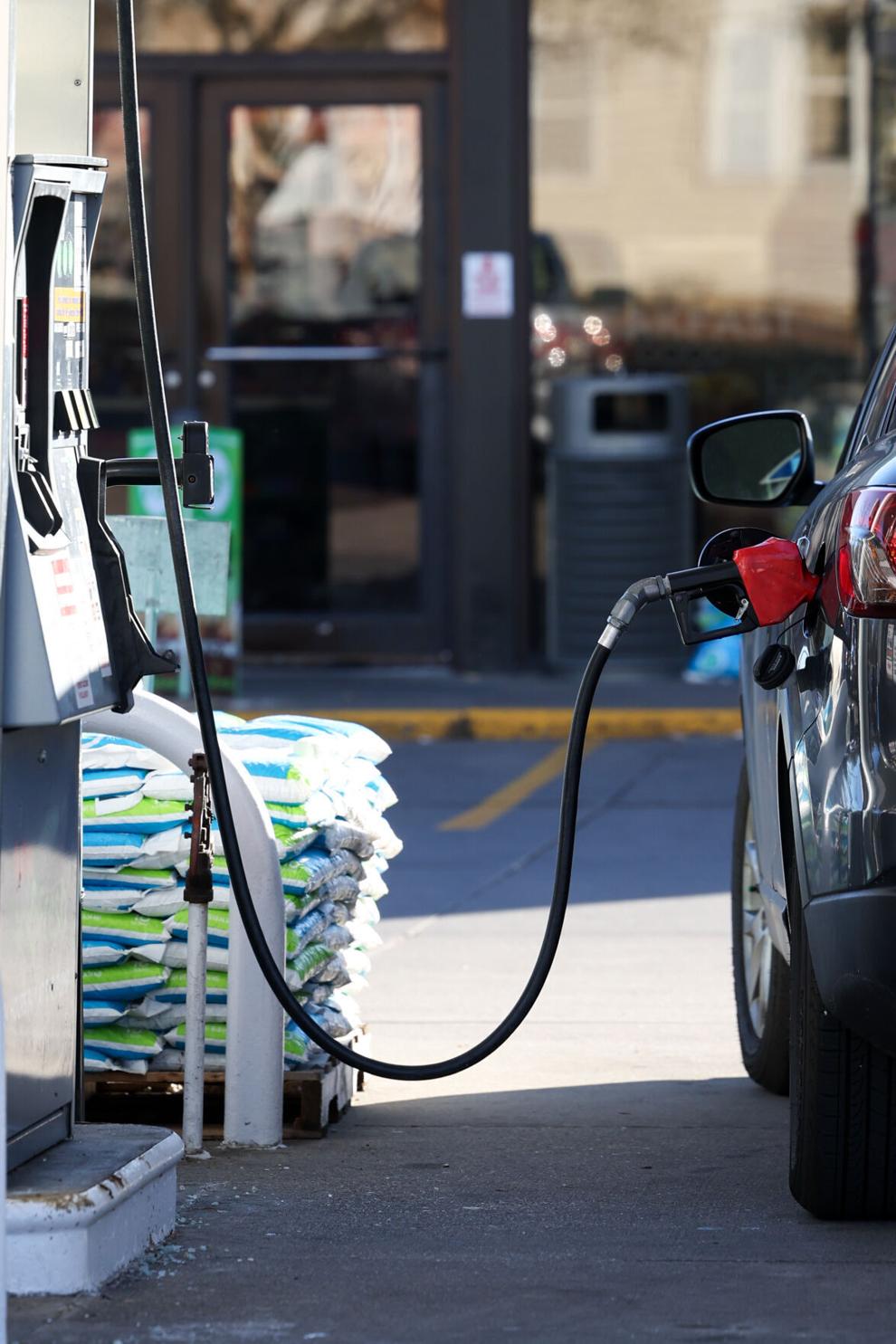 Vilsack also announced the USDA will begin taking applications for an additional $450 million in July.
The grants aim to lower out-of-pocket costs for transportation fueling and distribution facilities to install and upgrade biofuel-related infrastructure such as pumps, dispensers and storage tanks.
The Higher Blends Infrastructure Incentive Program "is a great program in support of retailers and biofuels producers, but the real winners are the consumers who will gain access to lower cost, lower emissions fuels," Iowa Renewable Fuels Association Executive Director Monte Shaw said in a statement.
Ten Iowa stations received funding totaling more than $2.5 million during the initial round of grant funding. The stations are in Van Horne, Carroll, Rockwell City, Baxter, Kalona, Marengo, Chester, Burlington, Waterloo and Cedar Falls.
The grants cover up to 75% or $5 million of total project costs to help facilities convert to higher-blend fuels. To qualify, the fuel blends must be greater than 10% for ethanol and greater than 5% for biodiesel.
REYNOLDS COMPLETES KOSOVO LEG OF TRADE MISSION
Iowa Gov. Kim Reynolds has completed the second leg of her two-week overseas trade mission, stopping in Kosovo before traveling to Israel.
Reynolds previously stopped in Italy, where she met with Italian officials to discuss future trade opportunities and met with Italian owners of Wells Enterprises in Le Mars; SPAL Automotive, which has a sales and distribution center in Ankeny; and Maschio Gaspardo, an agricultural manufacturer with a branch in DeWitt.
While in Kosovo, the governor met with President Vjosa Osmani, the chairman of the Assembly of Kosovo and several ministers to discuss a state partnership with Kosovo and the Iowa National Guard and opportunities for commercial partnerships, Reynolds' office said.
Reynolds also attended a meeting with the American Chamber of Commerce in Kosovo to encourage development of economic and commercial ties between Iowa and Kosovo. The governor also received a key to the city from the Mayor of Pristina Përparim Rama, a Sister City of Des Moines, and renewed a Sister State Agreement between Iowa and Kosovo, the governor's office said.
"Our special relationship is built on the strong foundation laid by the highly successful security partnership between our state National Guard and the Kosovo Security Force, which continues to flourish to this day," Reynolds said in a statement. "In addition to our security relationship, multiple educational and cultural exchanges have given your people a special place in the hearts and minds of Iowans. Fruitful as this relationship has already been, I truly believe the best is yet to come."